LifeStraw
"LifeStraw is ideal for hiking, backpacking, camping, travel, and emergency preparedness. The straw-style filter design lets you turn up to 1,000 liters of contaminated water into safe drinking water." http://lifestraw.com/



Specifications:
Ultralight: weighs only 2 ounces (57 grams)
Meets US EPA drinking water standards
Portable: only 9" (22.5 cm) long and 1 inch (2.5 cm) in diameter
Requires no electrical power, batteries or replacement parts
BPA free and contains no chemicals
Raw materials meet US Food and Drug Administration regulations and standards
No aftertaste: LifeStraw doesn't use iodine or iodinated resin chemicals
Removes 99.9999% of waterborne bacteria, including E. coli and salmonella
Removes 99.9% waterborne protozoa, including Giardia and Cryptosporidium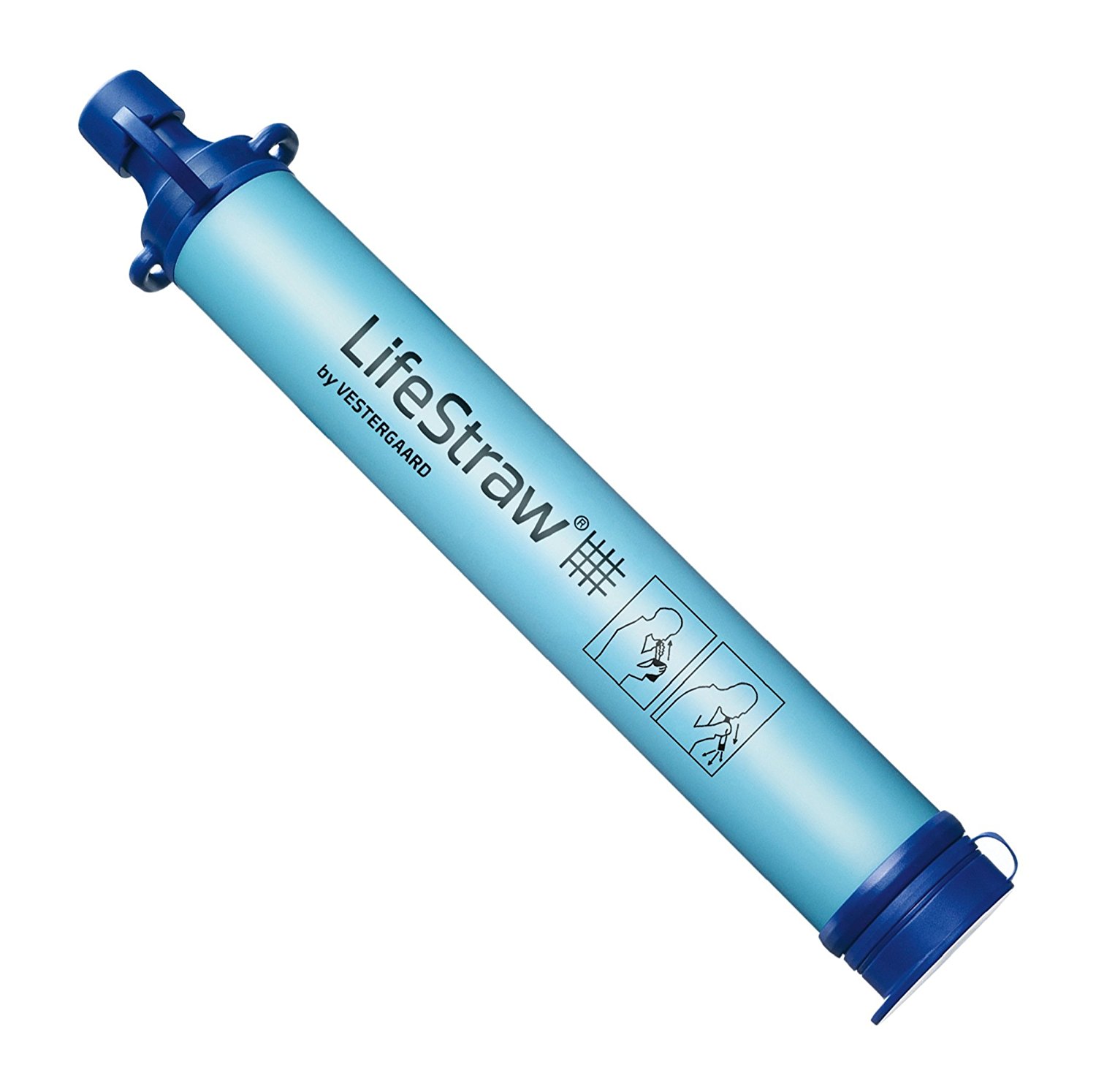 Amazon affiliate disclosure statement
We are a participant in the Amazon Services LLC Associates Program, an affiliate advertising program designed to provide a means for sites to earn advertising fees by advertising and linking to amazon.com.